SHAGGY'S CAT CORNER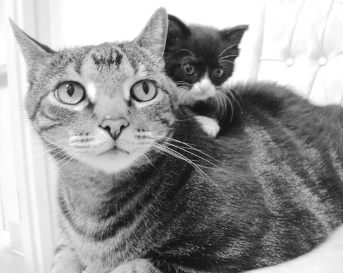 April 10, 2019 - We are sad to announce the passing of Shaggy Cat. His health over the last few weeks was in decline. Everyone will miss his sweet face. He was definitely a beloved member of the Rescue team and will be greatly missed.
Please allow me to introduce myself for the people who do not know me. My name is Shaggy Cat and I have been at the Rescue for 10 years now. It's hard to believe another year has gone by. I have been so busy I guess I didn't notice. I was dumped at the end of the driveway with another cat. I had some health issues and weighed 30 lbs which didn't help. As time went on, the team decided not to adopt me out and make me a Rescue cat instead.  Since hiring on a couple of years ago as the feline executive officer (FEO), my work has become ongoing and very rewarding.
I'm a 24/7 kind of guy. On a daily basis, I make sure the cat room floor is very clean at all times. Often it's necessary for me to go in and clean up the food spilled on the floor. I don't think Dr. Burke realizes how important this job is because she is always after me about gaining weight, but I'll always do what I need to do for my friends.
You will often find me at the reception desk. I have to help answer phones and greet customers. Some People do not have a sense of humor when I don't want to give up the comfortable chair. When that happens, I assign someone else to the front and I go back to my office to see if Helen needs any help. She appreciates that most of the time – except when I walk across her laptop. That usually gets me in trouble so I have to look elsewhere to find more work I can do. There's always something going on though, so I don't have to look too hard.
My favorite job in the whole wide world is working with parentless kittens. Some have even referred to me as a "surrogate father." Doesn't matter what they call me, I just love those baby kitties, and they sure do love me right back. For instance, we have a litter of 8-week-old feral kittens. WOW, they are ornery to the staff. Not me. They love hanging out and playing with me. So in addition to my other responsibilities, most of my job is working with these kittens so they can become friendly, outstanding, feline citizens. Don't get me wrong – the staff does an awesome job working with the animals who have behavior issues – but sometimes it takes a cat like me to help, and I am more than willing to. Plus, I feel better knowing I am earning my keep (as they say)!
Well, folks, they are summoning me to the Bonding Room for my afternoon socialization session with the kittens so I have to go. But before I do, I want to thank all of you for your continued support. My human co-workers and I do incredible work here at the Toledo Animal Rescue all because of the generosity of our loyal donors. Without your help, many of my friends (and I include the dogs when I say "friends" – I don't discriminate) would have nowhere to go, and many would have to fend for themselves.
This one is a little bit on the wild side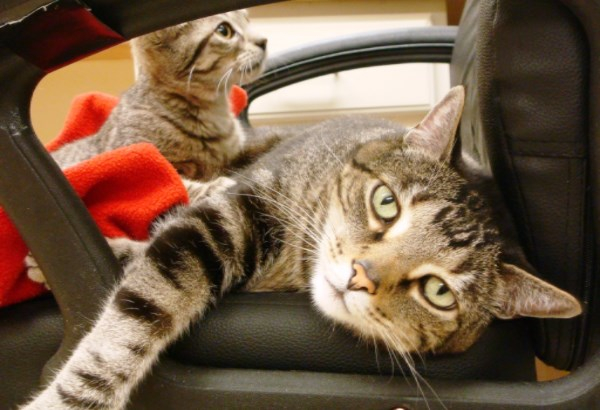 I love these babies